Sun 08 February 2015, by Seppe "Macuyiko" vanden Broucke
Ever ran across a PDF export of a Powerpoint which looks like this?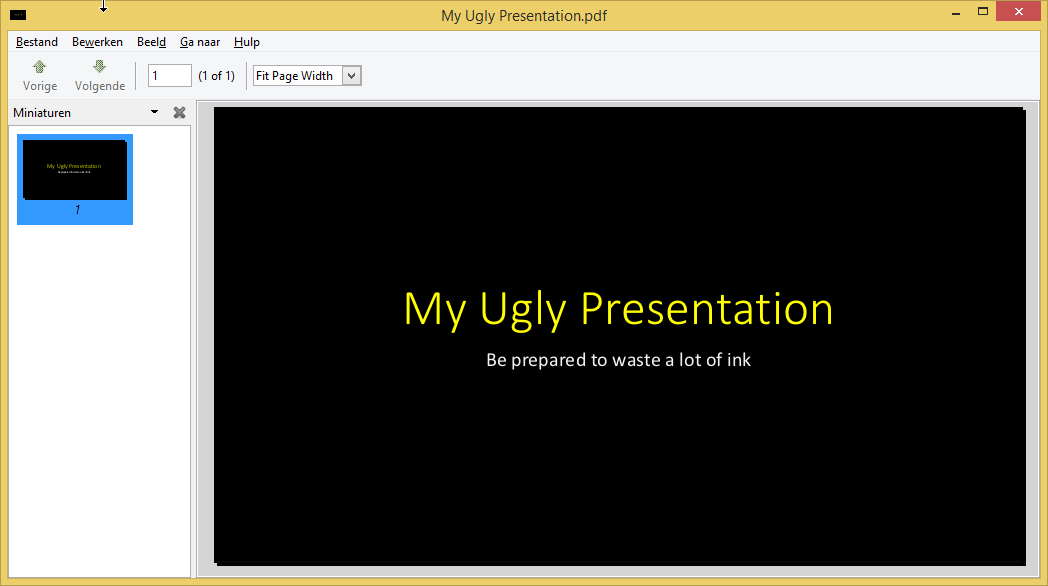 Turns out it is not so easy to convert this to printable design (at least not without having access to the original presentation file, that is). Adobe Reader already allows to do the following:
Press Ctrl+K ...